A business address uses to define the prime location of a business. It is usually the place where your business is located and should be operating. However, there can be exceptions to this case. Some people use the home address for the business, and some don't.
There are a few types of addresses that a business can use for its operations. It can be your home address, postal office boxes, or prime location. One of the most common questions that most businesses have is whether they should use the home address for the company. It is one of the essential things that every business needs to focus on. They need to decide before registering the business as a limited liability company in the Companies House.
Should I use my home address for my business?
There are several reasons why a home address should not be your business address. It makes your address public, which is easily accessible by anyone. Also, it can harm your privacy and personal life. Moreover, there can be rules related to Lease and Homeowner Association and zoning restrictions.
The business address is an essential piece of information used for communication with your customers and vendors. It requires almost all aspects and functions of the business. Some examples are as below. 
Opening of bank accounts for the business
Domain name registration of the business
Account openings with other stakeholders of the business such as suppliers 
For bills, payments, and invoices 
Direct communication with stakeholders 
Listing the company on the internet
All of these reasons make your home address unsuitable for business. However, you can use a P.O. box, virtual address, or mailbox through a UPS store as a solution for it. 
Why is it not appropriate to use the home address for the business?
There are ethical and good reasons for not making your home address the registered address of your business. They can categorize into two types, namely legal and personal issues.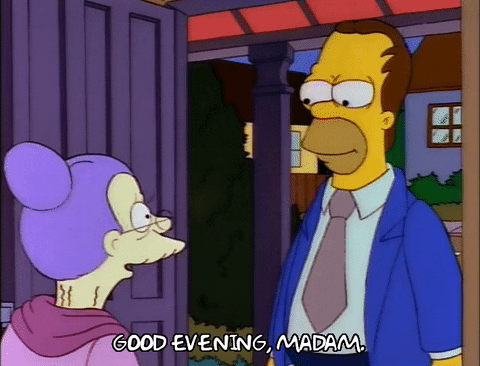 Some of the potential personal issues that may arise by using the home addresses for the business have listed below. 
Making your address public
At present, one of the critical factors that drive the U.S. economy is the microbusinesses of individual entrepreneurs. Most of these solo entrepreneurs are base on their residents. However, it is not necessary to utilize your residential address as your business address due to that reason. 
There are multiple reasons that you need to focus on before using your home address for the business. One key reason is that your residential address will be made fully public. Your private address will be listed in the public register of companies with Companies House. This public register can be viewed and used by any member of the public.
Moreover, this public register is made available on the internet as well. Anyone can surf the internet and find your residential address without any hassle. And this will make your address open for other businesses that intend to spam your resident with spam emails and calls. 
Effect to the family privacy by the use of home address to the business
The decision to use your address to your business may vary based on your family situation as well. There can be security reasons which make you not use your private address for this purpose.  
If you are single and live by yourself, the risk of using a private address is relatively low. On the other hand, if a person is married and having a spouse and kids, you need to think twice. It is because there can be some adverse effects on them by publicizing your residential address. It will open your private address to the broader public, including various salespeople and cold callers. They will tend to add your address to their register of sales opportunities.
Large sales companies can use the public record to sort out addresses of their choice. Then they will pass them down to their local agents that work across the U.S. The agents will try to approach you as they see you as a window of opportunity. 
Rapid growth in the number of cold callers by the use of the home address for the business
The increasing number of cold callers is one of the main reasons for not using the home address for the business. You can expect a significant increment in the number of cold callers the moment you publicize your address. Furthermore, you will also receive a massive amount of junk mails, catalogs, brochures, and letters to your home letterbox.
Your partner or your family will not prefer to have salesmen at your doorstep all day long. There can be instances where your events are interrupted by a large number of cold callers. Your family will also not like to open the door to strangers from time to time. 
Apart from the personal issues, there can be certain legal downsides of using the home address for the business. They can be listed as follows. 
Rules related to Lease and Homeowner Association 
Your living situation and location can have a significant impact on whether to use your home address for the business or not. Certain apartment complexes and various condo developments do not allow business owners to carry out operations from home. If you are an owner of a condo, you will have to cross-check with the homeowner association and the relevant applications and procedures.
If you are living as a renter, it recommends checking the terms of the lease. However, there will not be an issue if the business you carry out does not disturb the surrounding residents. You can request permission from the landlord to carry out operations from home.
Entrepreneurs will also have to be concerned about any potential limitations imposed by certain municipalities of the cities in the U.S. They can prohibit business owners from engaging in home-based operations. Some of the laws regarding commercial and home-based businesses can lead to a restriction of your business. 
Professional reputation of the business 
Your customers will understand and accept the fact that your business is home-based. However, there is a common conception that you need to have a proper address for your business. Having a specific business address can provide you with additional benefits. It will allow you to maintain your corporate reputation.
There is a high risk for your customers to perceive you as fake when you have your home address. It will help you make your business look legitimate among your customers, vendors, and other stakeholders. 
Issues related to liabilities 
Liabilities are also a significant factor that all business owners need to focus on. It is vital to keep your home address and business address separate. This is because limited liability companies can retain limited liability for business operations and debts. In case your business faces a legal issue, protection from personal liability will play an important role. Utilizing your home address can be a disadvantage in that situation. 
So what can you use as your business address? [Solutions]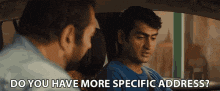 Most of the small businesses initiate as home-based ones. But there can be multiple reasons that lead to not using the home address for your business. Alternatives for using home addresses are as below. 
Obtaining a P.O. box from US Postal Service
This will allow you to use a P.O. box for your mail. However, there are two exceptions to it. When you start a new business, most of the states will not allow you to use a P.O. box. Second, it will not allow you to use a P.O. box for your registered agent's address. When you obtain a P.O. box, you can visit it to collect your mails. You can also get it forwarded to a mail address of your choice. 
Obtain a mailbox through the UPS store 
Obtaining a mailbox through the UPS store will provide the business with a real physical address. It is not a P.O. box but an actual address. They are capable of dealing with deliveries. Also, they will send you a message when you receive packages. 
Using a co-working space address 
This will be an excellent opportunity for businesses who are a member of a coworking space. Then you will be able to use that address as your business address. However, the business owner will have to check the rules and regulations of it. Make sure the business adheres to regulations related to receiving emails to the coworking space. 
 A business seeking an address can also use a virtual business address. It is one of the ideal options available for a business nowadays. There are multiple benefits of using a virtual business address. You will possess a physical street address in the state you operate, even if you are situated elsewhere.
Secondly, a virtual business address will go through your emails and forward you digital copies of your letters. Also, you can log in to the online portal to check your correspondence. So this will save time and make the process convenient for travelers. Furthermore, some services will dispose of all the junk mails, which will save your time scanning all mails. 
Summary
In conclusion, it can be seen that small business owners face a dilemma when using a physical address for their business. It can be seen that there are privacy and safety issues when using your home address for this purpose. Also, there is a rapid growth in the number of cold callers in the U.S. Luckily. There are several options available for taking a physical address as a solution to this issue.